PRIMARY HEALTH CARE: SCHOOLS BASED NURSING STUDENT PLACEMENT 
Congratulations on choosing the Primary Health Care: Schools Based placement experience in Broken Hill, far west New South Wales. This placement is likely to be very different from those that you have undertaken previously in your nursing studies. Some of the key differences between a hospital based placement and this placement are:
Location of placement: Nursing students will be co-located on primary and secondary school sites in Broken Hill working alongside qualified registered nurses employed as primary health care providers. 
Approach to nursing care and service provision: A primary health care approach to nursing care is very different to nursing care provided in hospital settings. This includes a focus on community engagement, working with children, young people, families, school staff, and other health and social care providers to enhance health and social care service access and outcomes.

Partner organisations involved: The Primary Health Care: Schools Based service is underpinned by a collaboration between the Far West Local Health District (Directorate of Nursing and Midwifery), New South Wales Education (Far West Network), and the Broken Hill University Department of Rural Health (the University of Sydney). 
Exposure to practice: Nursing student exposure to practice is very different within this placement. Students will need to be open and receptive to working differently within this placement to ensure a primary health care approach to service provision and learning. . This means a broadening of student understanding of health care delivery beyond a more traditional approach to clinical service provision in an acute care setting. 
Aims and objectives of the service and student learning experience: To provide services and educational experiences focused on public health, population health, and primary health care across three service areas: 1: Health promotion; 2: Population needs screening and data interpretation; and, 3: Care support for those already experiencing complex and chronic health conditions in school settings.
Eliza Marsland is our first student to undertake the pilot Primary Health Care: Schools Based Nursing Program in 2018.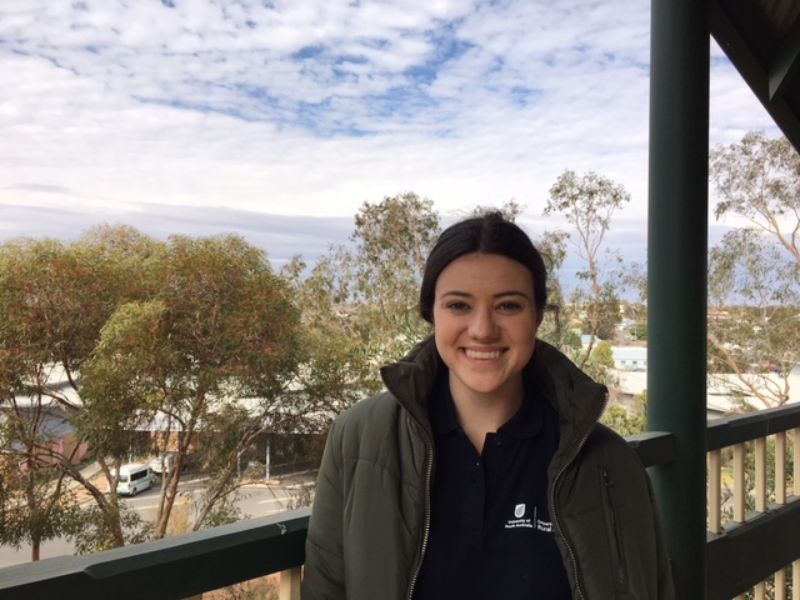 Placement Enquiries
If you would like to find out more about  the Primary Health Care: Schools Based Nursing Student Placement in the Allied Health in Outback Schools program, please contact your university lecturer or the BHUDRH Education Support Officer, Sonia McCully.