The Extended Clinical Placement Program (ECPP) is a longitudinal integrated program administered by the BHUDRH in close conjunction with three partner universities.
Up to 11 medical students from the University of Adelaide, University of Sydney and University of Wollongong, have the opportunity to spend up to 40 weeks in Broken Hill. Each group have different core curriculum requirements and a variable amount of input from their home university.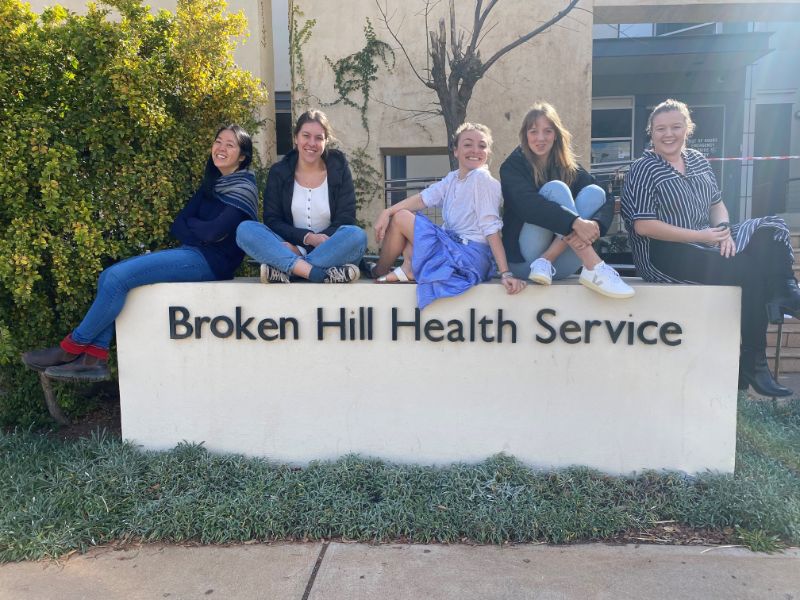 Photo used with permission
Sporting and Social activities
Most students are involved in local sports teams – netball, AFL, cricket, tennis and cycling. There is also a 50 metre outdoor pool open from October to April with an indoor 25 metre pool next door. There are two horseracing meetings a year – St. Pat's in March and the Silver City Cup in October; several charity black tie balls are also held. 
Placement Enquiries
If you would like to find out more about an ECPP placement based in Broken Hill, please contact your university lecturer or the BHUDRH program coordinator Laura Mallon.