ENRICH (Enhanced Rural Interprofessional Cultural Health) is an interprofessional learning opportunity for students based in Broken Hill, which provides a varied program of weekly teaching and learning sessions that focus on clinical and non-clinical topics.
ENRICH is designed to stimulate students to gain a broad understanding of being a health worker in a rural and remote context, and working collaboratively with other health disciplines including medical and nursing students, graduates, speech therapy, pharmacy, physiotherapy, occupational therapy and social work students.
Some topics include basic and advanced life support, person-centred care, stroke and stroke rehabilitation, prescription writing, hearing and learning difficulties, working with Indigenous children, anaphylaxis, aged care, evidence-based medicine, eye emergencies, breaking bad news, Outback Neural Knitworks and Aboriginal art in medicine.
This program gives students a unique perspective of issues around rural and remote health, and is something that counterparts studying in other sites miss out on.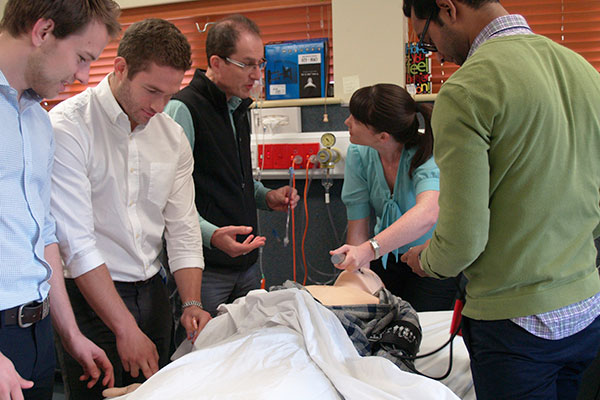 Participation
If you would like to participate in ENRICH, please contact Robyn Phillips.