The North West Region of the BHUDRH's regional territory consists of the towns of Bourke (our regional headquarters), Brewarrina, Cobar, Lightning Ridge and Walgett. 
The north west is made of up the Far West and the Orana regions of New South Wales, which together make up nearly 50% of NSW's land area but only about 1% of the state's population.  Many of the towns in this region have no more than 5,000 people, and surrounded by stunning regional parklands, ancient Aboriginal history and classic outback experiences.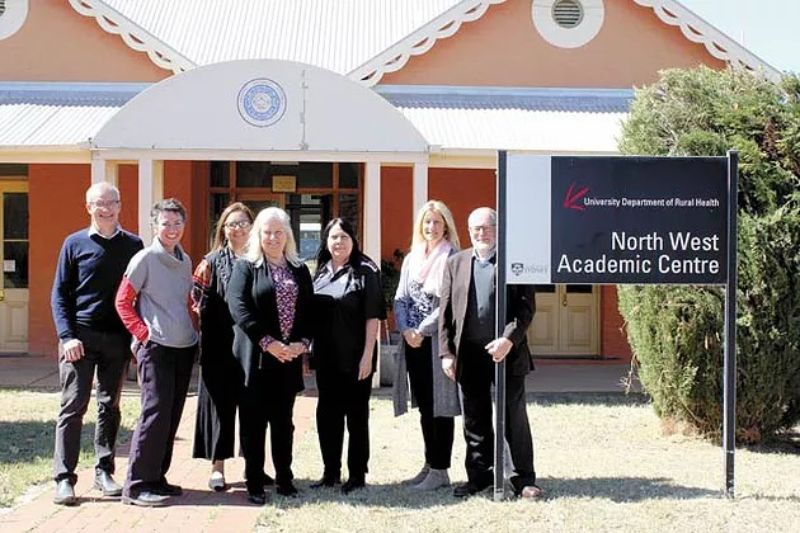 A team from the Rural School of Health has visited Bourke to outline changes which will mean Bourke students can complete an entire medical degree at the Dubbo campus.
The Rural School of Health is part of the Sydney University's medical faculty and until now has been able to offer only one of the four years of study at Dubbo. 
From 2021, the Dubbo campus will have the staff and facilities to see a medical student from enrolment through to graduation.  
Placement Enquiries
If you would like to find out more about clinical placements in the North West Region, please contact Dannielle Smith (02) 6870 2663.